Two great ways to get the news you want!
Unlimited Online Access
PROGRESS-INDEX.COM UNLIMITED ONLINE ACCESS
FOR JUST 99¢
When you get a subscription to progress-index.com, you're signing up for valuable and unlimited digital-only features including:
• Breaking news, weather, traffic and sports
• In-depth reporting on issues that matter to you
• Photos and video
After viewing your 7th article, you will be asked to
login. See below.
Try it now for only 99 cents!
Tablet, Mac and PC Subscriptions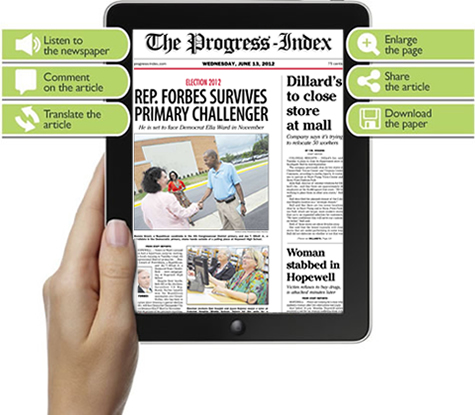 Try it FREE for one week!
Click Here for additional help, FAQ or Contact
For information on how to activate your device, click here.